Washington, DC – Fourteen years after the Mumbai terrorist attack, the families of 166 victims – which included six American citizens – still await justice, while the Pakistan-based Lashkar-e-Taiba (LeT) masterminds of the attacks are still under the protection of Pakistan's army and intelligence agencies.
Responding to a question from Global Strat View on what steps the US is taking to bring the LeT leaders to justice, a State Department spokesperson commented, "Together with India and other international partners, we will continue to fight to bring to justice the perpetrators of the Mumbai attacks. We have worked with India and international partners to put forward nominations designating several terrorists involved in the 26/11 attack."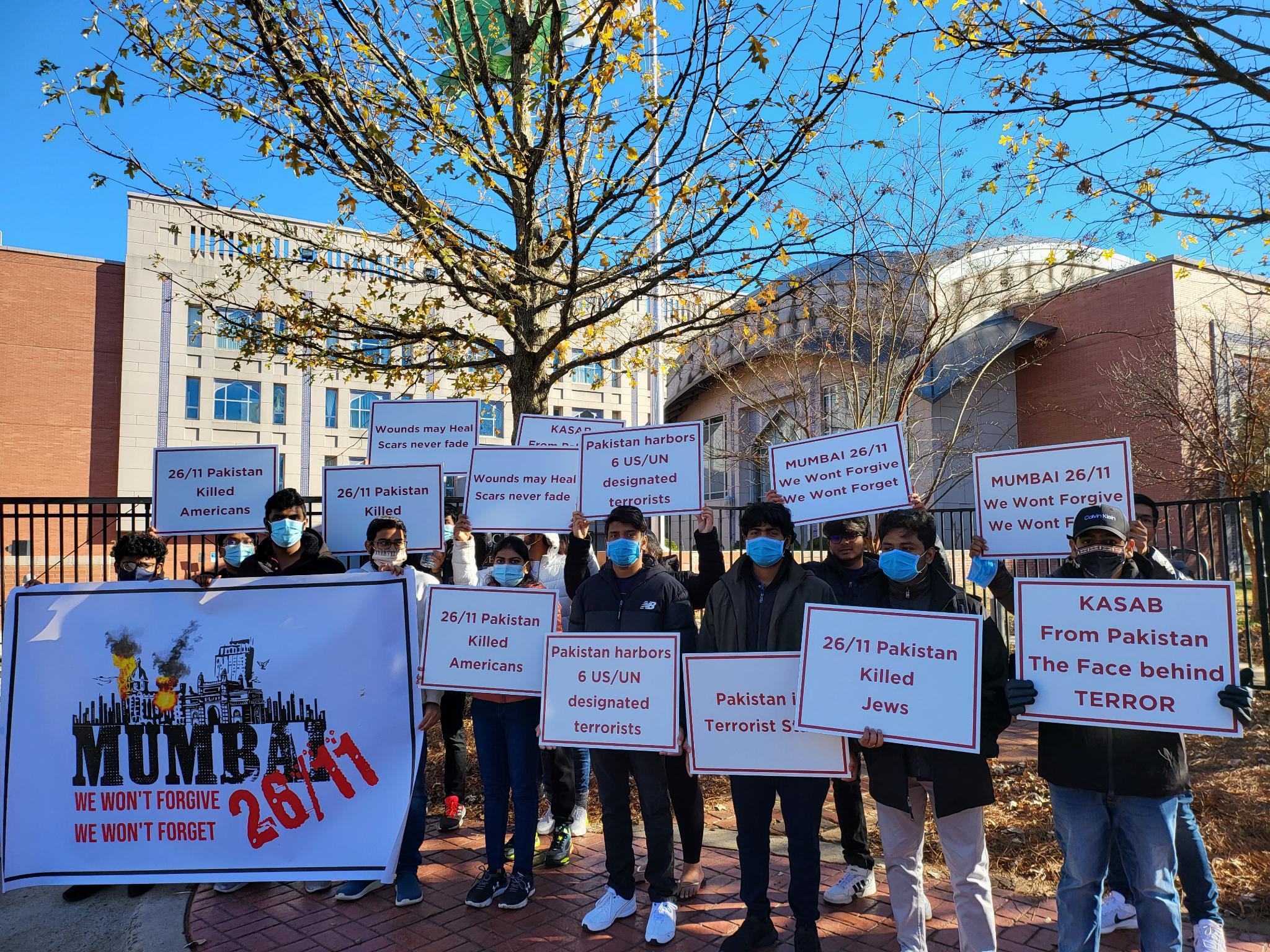 Fourteen years ago, on the night of November 26, 2008, 10 heavily armed LeT terrorists entered Mumbai via sea and went on a rampage killing 166 people and injuring over 300 in coordinated attacks on the Chatrapati Shivaji terminus railway station, Leopold cafe, Taj Mahal Palace Hotel, Oberoi Trident hotel, and Nariman Point Chabad House that lasted for four days.
The Mumbai Attacks transformed India's perception of national security, leading to enhanced maritime surveillance, inter-agency coordination, and information dissemination. The security forces killed nine terrorists. Hemant Karkare (Former ATS Chief), Major Sandeep Unnikrishnan, Ashok Kamte (Addl Police Commissioner, Mumbai), and senior Police Inspector Vijay Salaskar were among those killed in the attack. Ajmal Amir Kasab, the only terrorist to be captured alive, was hung four years later on November 21, 2012.
India's home ministry stated that India has suffered from terrorism for more than three decades, and "In order to display solidarity with peace-loving nations and to help create a bridge for sustained cooperation on countering terrorist financing, India was host to two global events in October – the annual General Assembly of the Interpol in Delhi and a special session of the UN Counter-Terrorism Committee in Mumbai and Delhi." It also hosted the No Money for Terror conference to "further efforts to build understanding and cooperation amongst nations."
These conferences emphasize the commitment of the Indian Government to countering international terrorism, advancing discussions on combating the financing of terrorism, and building consensus and cooperation among countries on this issue.
It is high time for the world to move beyond rhetoric and take action against state sponsors of terrorism like Pakistan to ensure a rules-based international order. Justice needs to be delivered, and delivered in a timely fashion. Efforts at geo-political balancing by coddling Pakistan or political correctness by emphasizing 'Racially or Ethnically Motivated Violent Extremism' – while diluting the role of state sponsors of terrorism – would only mean that the victims of Pakistan's actions, like the families of those who perished in the Mumbai attacks, are denied justice.
Poonam is a multi-media journalist, and Founder and Editor of Global Strat View. She was the Managing Editor of India America Today (IAT) for seven years, and launched its print edition in 2019 with IAT's Founder and Editor, the late Tejinder Singh.